LeRoy Patton, President
503-284-9805 | lpatton@bigplanet.com
LeRoy is the father of four multiple heritage children, and the founder and president of the Fair Housing Council of Oregon. He has been the president of the United Nations Association of Portland, Oregon, and president of The American Cancer Society in Oregon, and is a board member of the Multnomah County Commission for Children, Families, and Community, and is a member of the Metro. Investment Board. He has served as well on six additional boards or committees, and is a Rose Festival Judge. He had a career in education and worked until his retirement as an administrator in the Portland Public Schools where he advised teachers, children and parents about diversity as well as providing conflict resolution services. He also studied music composition for six years at the University of Portland.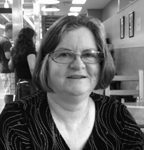 Sara Sheets, Founder & Secretary
503-516-5774
Sara is the mother of a Korean adoptee and the grandmother of a multiple heritage grandson. She has been a therapist for children and their families including multiple heritage children and their families in a single proprietor private mental health practice, and is a certified adoptions counselor. She worked approximately 30 years in the field of mental health including work at Dammasch State Hospital for the mentally ill. She worked as a state certified mental health examiner for Oregon courts, and provided family assessments for the nephrology department at the Oregon Health Sciences University after which she established a private counseling practice. Upon retiring from private practice she founded the Multiple Heritage Family Resource Center.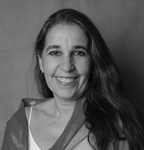 Luciana Proano, Treasurer
Luciana is an artist, and a multiple heritage woman with three mixed heritage children. She is a Peruvian dancer and choreographer who has resided in Portland, Oregon since 1993. She performs nationally and internationally including performances in Europe, North America, and South America. In Peru, she founded Kuntur, a multidisciplinary workshop for multiple heritage children ages 3 to 15. Luciana applies her experience in anthropology, dance, yoga, music, and design to development of children's programs. She has taught performance and movement classes at the Atkinsons' Spanish Immersion Program, and Global Movement as well as at 13 additional organizations in the Portland area.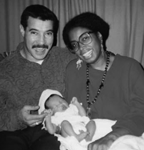 Denise Hinds-Zaami, Ed.D., Outreach Coordinator
Denise is the mother of a multiple heritage son and experienced in extended travel to two countries and shorter periods of travel to 20 additional countries, and has visited every continent. She is the founder of The Moveable School that provides variable educational and cultural experiences to families and youth. She is currently a counselor at Pennsylvania State University's Multicultural Resource Center, and is the diversity advocate for all 25 Penn. State campuses. She served twice as the president of the New York Association of Black Psychologists, is a member of the Community Diversity Group, is a lifetime member of Psi Chi (Honor Society in Psychology), is a member of Kappa Delta Pi (Honor Society in Education), and has been a member of the National Association of Black Psychologists and of the Pennsylvania Black Conference on Higher Education. Denise has worked as a counselor, a psychologist, a psychotherapist, a social worker and supervisor of social workers, a mental health coordinator and director, and as an advocate and educator for preschool through university level programs around the country. She is currently the founder and facilitator of the Multi-racial/Multi-cline Family Resource Community Support Group in State College, Pennsylvania, the Chair of the International Relations Committee of the National Association of Black Psychologists, and is the author of "Diversity for Children Through Language and Song."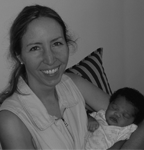 Krista Malott, Ph.D., Resource Coordinator
Krista is the adoptive parent of an African American Child, is bilingual in Spanish and English, has worked overseas in various locations, and has traveled extensively. She is currently an educator of counselors with a specialty in instructing and researching the topic of counseling diverse populations. She is the author of multiple articles addressing cross-cultural mental health practices, with specific topics addressing international counselor education, ethnic self-labeling, multicultural counselor training, gender bias, and ethnic identity development.
---